Posts for: December, 2012
By 4 Dental Health
December 29, 2012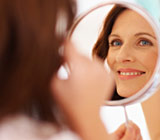 We have noticed that there are two types of patients when it comes to enhancing a person's smile. One type, which we'll call the "Perfect Minded" patient, expects teeth that are completely regular in their arrangement and of maximum whiteness and brightness, often beyond the range of traditional guides for tooth color. They are looking for a perfect "Hollywood" smile. The other, the "Natural Minded" patient, is looking for a more natural look. This person expects a general sense of regularity and alignment of teeth with definite brightness, but not so much that the teeth are noticeable before and above other facial features. Which type are you?
The "Perfect Minded" Patient
While you expect maximum regularity and alignment of teeth along with maximum whiteness and brightness, the "perfect minded" patient requires a smile completely symmetrical (balanced from one side to the other). If we drew a vertical line down the center of your face (midline), it would fall directly between your front teeth and your smile would look just the same on each side of the line. You also expect your smile to be horizontally symmetric, so that it matches the curvature of your lower lip and the gum lines match from side to side.
The "Natural Minded" Patient
You are looking for a more subtle, natural look produced by including some minor irregularities in your look. Like the "Perfect Minded" individual, you still expect your teeth to be generally regular and well aligned but you also want to have some minor asymmetries (not matching) as you move farther back along your jaw to make your teeth look real. Your preference in tooth color is not a super shade of white, but for a tooth color that looks very natural for your facial skin and hair color.
There is no right or wrong here. What is important is to be sure to communicate your expectations to us before embarking on a program of smile redesign.
Contact us today to schedule an appointment to discuss your questions about Smile Design. You can also learn more by reading the Dear Doctor magazine article "Great Expectations — Perceptions in Smile Design."
By 4 Dental Health
December 11, 2012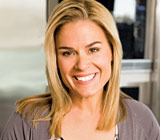 When asked about her dazzling white smile, Cat Cora, the first female iron chef on the hit television series Iron Chef America, freely admits to maintaining the brightness of her smile with professional whitening sessions.
"With what I do, whitening your teeth is like getting your hair done, your nails done and everything else you have to do to be on television," Cat recently told Dear Doctor magazine. However, she does have her limits. "I want my teeth to be white and healthy looking — but not stark white or looking like they could glow in the dark," she said with a laugh.
Cat's perceptions and experiences with tooth whitening may accurately describe Hollywood, but through the power of media, celebrities and their respective fan bases, having attractive white teeth has become a goal for most people. This is because white teeth are subconsciously associated with youth and virility.
Here in the dental office, we can use professional-strength "power bleaching" to whiten teeth several shades in a single visit. To prevent irritation to the area surrounding the teeth being treated, we isolate the gums and skin of the mouth with a protective gel or a rubber barrier known as a dental dam. After the whitening solution is placed on the teeth, the process may be supplemented by heat or a light source to activate or enhance peroxide release.
For bleaching teeth at home, our office can make custom-fitted bleaching trays that you fill with a gel form of carbamide peroxide. Sometimes this whitening gel can cause a temporary tooth sensitivity to hot and cold, but this normally lasts for no more than four days after you stop bleaching your teeth.
To learn more about tooth whitening, you can continue reading the Dear Doctor magazine article "Teeth Whitening." Or you can contact us today to schedule an appointment so that we can conduct a thorough examination and discuss what treatment options will be best for you. And to read the entire interview with Cat Cora, please see the article "Cat Cora."