Posts for: July, 2013
By 4 Dental Health
July 30, 2013
Clenching, or grinding of your teeth (also known as bruxing) are common habits. Biting forces are normally small, gentle, fleeting and very frequent throughout the day. In fact, it's the normal stimulus necessary to keep your teeth and jawbone healthy. When you clench or grind your teeth you apply forces up to ten times normal (in the 200 lb range). And it's not just the force, it's the duration and frequency with which they're applied. High forces lasting for seconds or minutes, frequently exerted, can affect some or all of the masticatory system. This includes the teeth, jaws, jaw joints and muscles, causing aching jaws, headaches, earaches, neck and even backaches; and the teeth themselves causing excessive wear, fractures, or even loose teeth.
Why does grinding occur? Habitual grinding is most frequently a reaction to stress. Sometimes abnormalities in your bite or malocclusion ("mal" – bad; "occlusion" – bite) can trigger clenching or grinding. It is normal for children to sometimes grind their teeth when new teeth are coming in, but it may be indications of stress too. You may be grinding your teeth subconsciously in your sleep, but it may be so loud as to awaken your sleeping partner. Or our office may be the first to suspect it during a dental exam because of the apparent signs of change to muscles, joints and teeth especially abnormal tooth wear.
What can be done about teeth grinding or bruxing? If you are symptomatic, having pain, muscle, joint or tooth soreness, the first step is to get you comfortable. Generally, a mild non-steroidal anti-inflammatory medication (aspirin, ibuprofen) and muscle relaxants will help in addition to moist heat and mild jaw exercises. Stress management is also helpful. To prevent further damage, we may recommend a bite guard made of wear-resistant plastic that fits over the biting surfaces of your upper teeth. These customized unobtrusive appliances when properly fitted and adjusted stop clenching and grinding activity, or at least the damage they can do. A bite guard can be worn day or night especially during stressful periods.
Contact us today to schedule an appointment to discuss your questions about stress and tooth grinding. You can also learn more by reading the Dear Doctor magazine article "Stress & Tooth Habits."
By 4 Dental Health
July 15, 2013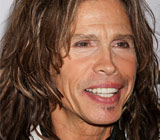 Rock star Steven Tyler fell and broke his two front teeth while on tour with his band Aerosmith not long ago. But Tyler was back on stage the very next day, thanks to modern dental implant technology.
Dental implants are the most optimal tooth replacement system in use today. The reason we say "system" is because replacing teeth with implants involves two, or sometimes three, components: the implant itself, which replaces the root-part of the tooth; the dental crown that sits on top of it to replace the part of the tooth that's visible in the mouth; and a connecting piece placed in between the implant and crown, known as an abutment.
The implant itself, made of titanium, is placed directly into the jawbone with a minor surgical procedure. Titanium has the unique ability to fuse to bone, creating a very strong connection. An implant provides virtually the same function as a natural tooth root, including stabilizing the bone underneath and preventing its loss — something that naturally occurs when a tooth is lost.
This fusion process takes a period of weeks, which is why the implant needs time to heal before a permanent crown is attached. One reason for early implant failure is "loading" them with biting forces too soon. But in experienced hands, implants are extremely successful. Documented research and clinical studies indicate success rates of over 95% — which is higher than any other tooth replacement option. Once integrated and functional, implants can last a lifetime. That's why, though they are a bit more expensive initially than other tooth-replacement options, they are more cost-effective in the long term.
Of course, another advantage of implants is that they look and feel completely natural. Just ask Steven Tyler!
If you would like more information about dental implants, please contact us or schedule an appointment for a consultation. You can also learn more by reading the Dear Doctor magazine article "Dental Implants." Dear Doctor also has more on "The Hidden Consequences of Losing Teeth."